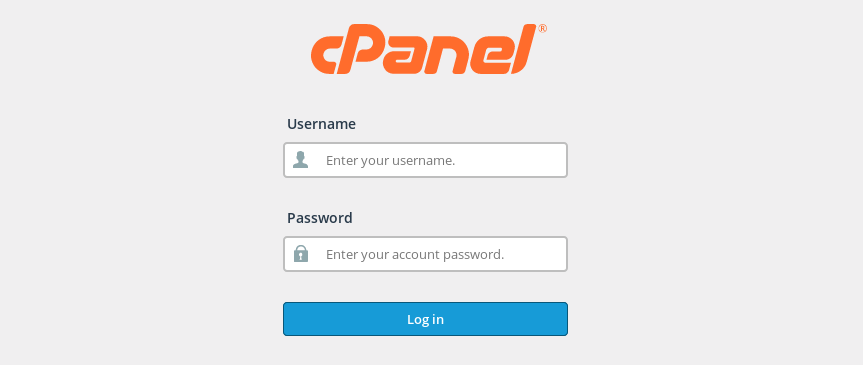 All Shared Hosting accounts with TheOpenHost come with cPanel installed and ready to use. cPanel is a web hosting "Control Panel" which allows you to access all kinds of features and settings within your hosting account, including setting up email and adding domain names etc. The first step, however, is just to login.
The login URL for your cPanel is your domain name followed by :2083. That means that if your domain name is coolsite.com, for example, then you would browse to http://coolsite.com:2083 to view your cPanel login page.
Once you're there, you need a username and password. Those you can find in your hosting Welcome mail. If you can't find that, you can reset your password via the "Reset password" link and then a new password will be emailed to you.
If you get stuck, just contact us and we will be happy to help you login.